Our Site uses cookies to improve your experience on our website. For more details, please read Cookie Policy.
By closing this message or starting to navigate on this website, you agree to our use of cookies.
3, Seijo, Setagaya-ku, Tokyo Land
Municipal きたみふれあい open space (about 1,200m)
Municipal きたみふれあい open space (about 1,200m)
Odakyu Line "Seijogakuen-mae" Station (about 800m)
Odakyu Line "Seijogakuen-mae" Station (about 800m)
Odakyu Line "Kitami" Station (about 960m)
Odakyu Line "Kitami" Station (about 960m)
> Click for glossary
Glossary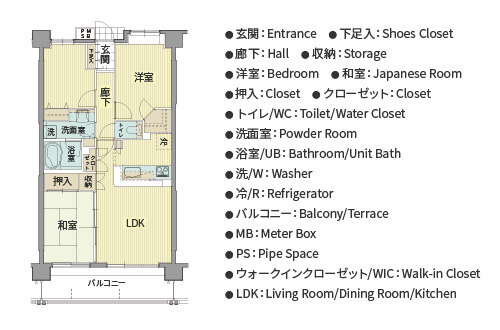 Price

Location

Traffic

Odakyu Odawara Line Seijo-Gakuemmae Station 10-minute walk
Odakyu Odawara Line Kitami Station 12-minute walk

Other expenses

Land area

Status

Occupied

Land right

Freehold

Land Category

The forest (Status Land Category: Residence)

Abutting Roads

The Southwest side: Width about 2.7m (public road)

Use Districts/Building Coverage Ratio (BCR)/Floor-Area Ratio (FAR)

Category 1 Low-Rise Exclusive Residential District/40%/80%

City Planning

Urbanization Promotion Area

Property condition

Unavailable

Nationwide Law Notification

No

Time of delivery/Time to move in

Ask

Transaction type

Brokerage

Updated on

November 15, 2022

Next Update

November 29, 2022

Remarks

■There are a road side and adjoining land and the pitch difference in this Properties. In addition, it becomes the some slants place. ■There is a telephone pole owned by an electric company in this Properties. ■The ground (medium Myojin cave grave group) which encloses an area (the southern part of Setagaya) that should enforce land readjustment project, tree planting Region, the second kind scenic zone, Setagaya western part Kitami ・ Seijo district city planning, the district town planning plan, Seijo district district town planning plan, the making of scenery plan area/scenery emphasis area (water and green scenery axis), a Kokubunji cliff line maintenance maintenance district/cliff line example, a residential land development construction regulation area, the Seijo charter, reserve cultural assets ■It becomes delivery/Status handing over.
Recommended
■ Than the person in charge ━━━━━━━━━━━━━━━ ... ・ ・
  
  The residential area which is fuller of a 10-minute walk, green than Odakyu Line "Seijogakuen-mae" Station
  It is located on the Southwest branch road road ・ hill, and the ・ view per positive is good
  Please refer at this opportunity


■ Characteristics ━━━━━━━━━━━━━━━ ... ・ ・

  ○ A 10-minute walk from Odakyu Line "Seijogakuen-mae" Station
  ○ Station is available for two in a 12-minute walk from Odakyu Line "Kitami" Station
  ○ The quiet residential area which is full of Category 1 Low-Rise Exclusive Residential District green
  ○ The ・ view per positive is good in a Southwest branch road road ・ hill  
  ○ It is not building conditioning land for sale
    I can build it with a favorite plan ・ house maker


■ Nearby facilities ━━━━━━━━━━━━━━━ ... ・ ・

  ○ Wards Harumasa Tachi Elementary School ... ... ・ ・ about 240M
  ○ Municipal Kinuta junior high school ... ... ... about 640M
  ○ Municipal Akimasa Park ... ... ... about 400M
  ○ Municipal 3, Seijo green tract of land ... ... about 400M
  ○ Municipal Jidayubori Park ... ... ・ about 640M
  ○ Seijo, Kunitachi みつ pond green tract of land ... ・ ・ about 1040M
  ○ Municipal きたみふれあい open space ... about 1200M
  ○ OK store Seijo store ... ・ ・ about 400M
  ○ Summit store Seijo store ... ・ ・ about 960M
  ○ OdakyuOX Seijo store ... ・ about 800M
  ○ Seijo Ishii Seijo store ... ... ・ ・ about 960M
  ○ Seijo コルティ ... ... ... about 800M
Read More Read Less
Surrounding map