Tsukishima Area: Evolving Yet Retaining an Older Ambience

Tsukishima area is well-known as a piece of Tokyo's Lower Town that hugs the ocean shore. When a major redevelopment phase kicked off here in the 1980s, the Tsukishima skyline changed dramatically, and since then its image as a waterfront district of condominium towers has stuck. Even today, planned redevelopment is expected to bring further construction of condo towers to the area's Tsukishima 3-chome subdistrict, and investors are taking notice.
Getting into and out of Tsukishima by public transit is a snap. Tsukishima Station is served by both Tokyo Metro Yurakucho Line and Toei Oedo Line. Another stop on the Yurakucho Line, Ginza 1-chome Station, is just a 4-minute train ride away. Oedo Line Shinjuku Station is just a 25-minute train ride away with no transfers.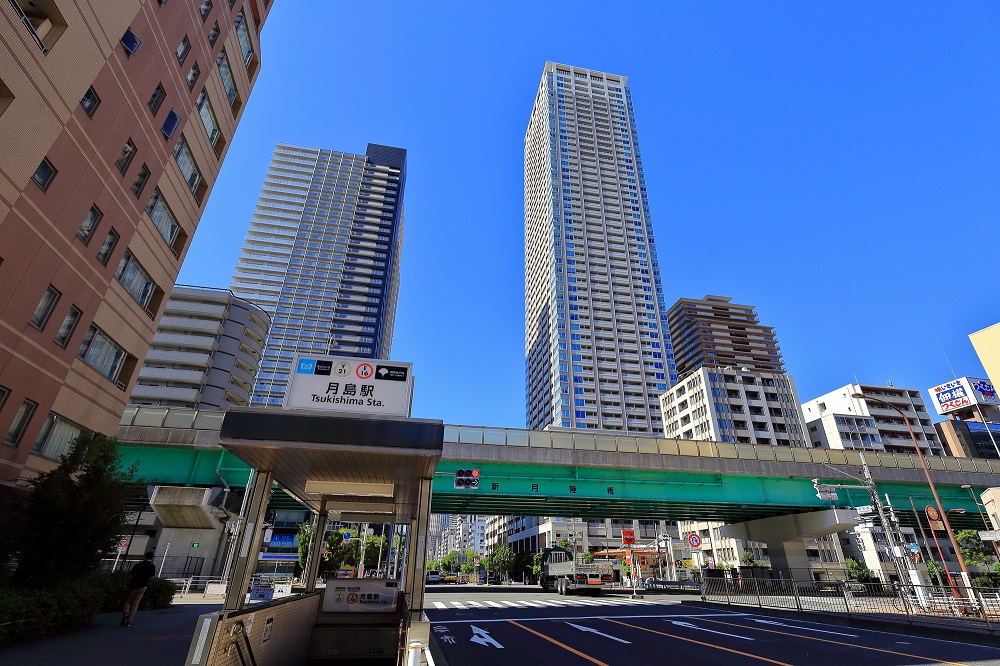 Access by car is incredibly convenient as well, with multi-lane trunk roads such as Kiyosumi-dori and Harumi-dori feeding into the area. And with the upcoming completion of Ring Road No. 2, which describes a 14 km circle from Ariake in Koto City through Chuo, Minato, Shinjuku and Bunkyo Cities to Kanda-Sakumacho in Chiyoda City, Tsukishima is becoming more convenient than ever.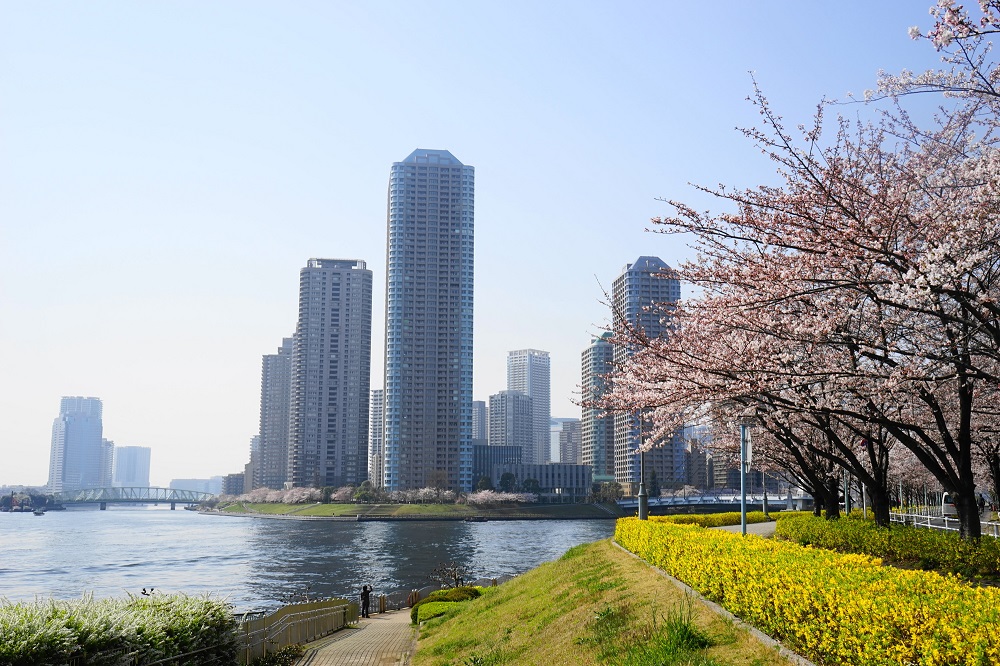 Of course, there is more to Tsukishima than an established reputation for convenient transportation. The district is full of things to see, do and especially eat. Lower Town treats like monjayaki (a pan-fried dish similar to okonomiyaki), tsukudani (preserves boiled in soy) and fried liver delight the tastebuds. For aficionados of monjayaki (or simply monja), nothing beats a stroll down Tsukishima Monja Street, a collection of some 50 eateries specializing in the savory dish. These and other bustling shopping streets make for evening walks filled with intriguing sights and beguiling aromas.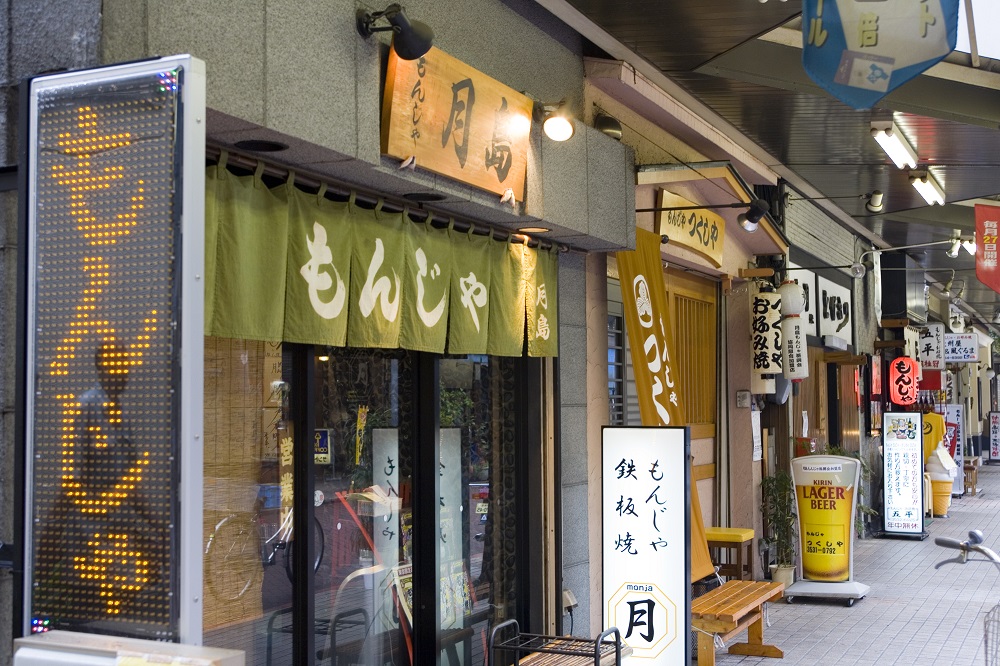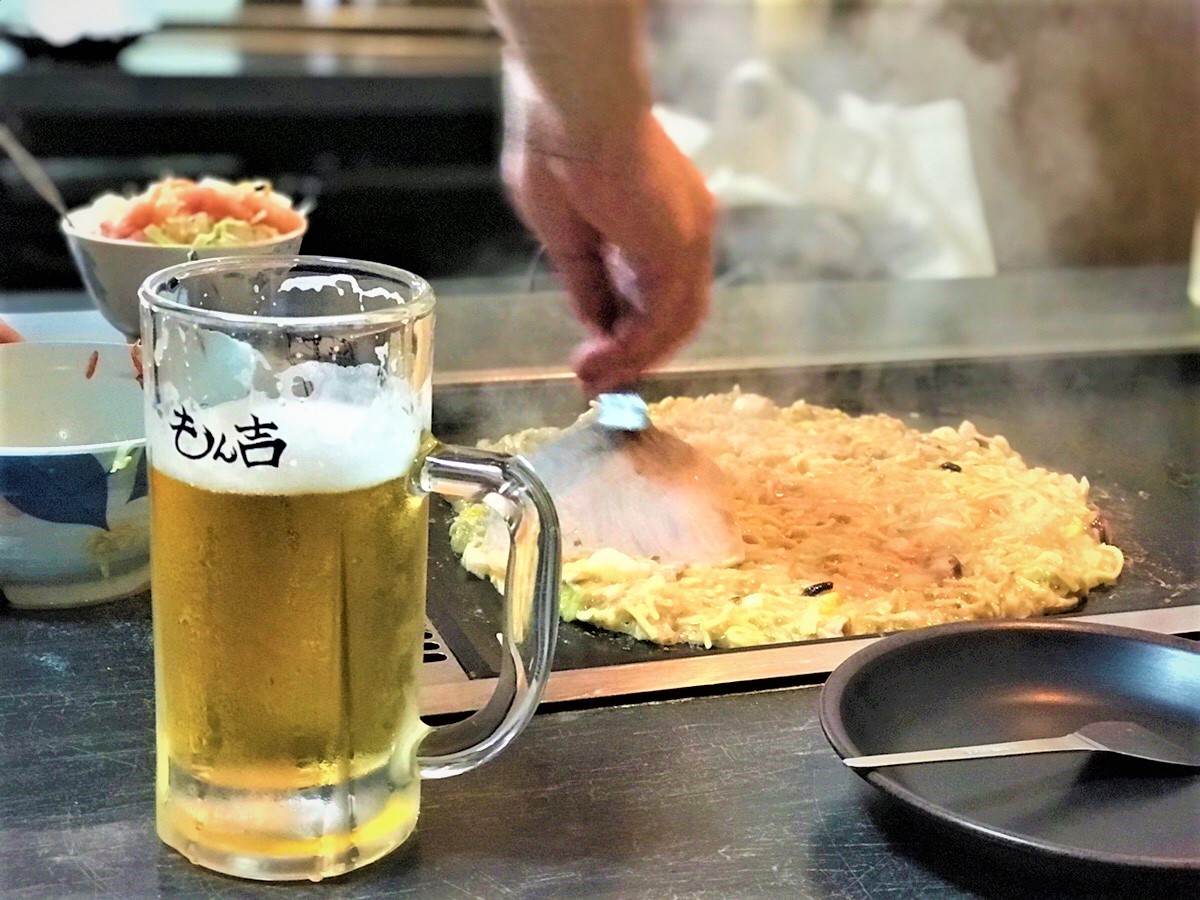 If Tsukishima, an area that is constantly evolving yet still faithful to its old Lower Town ambience, piques your interest, please check out our Tsukishima & Kachidoki area property listings.
Please note that there may not be any available units for sale in the listed properties on this article.