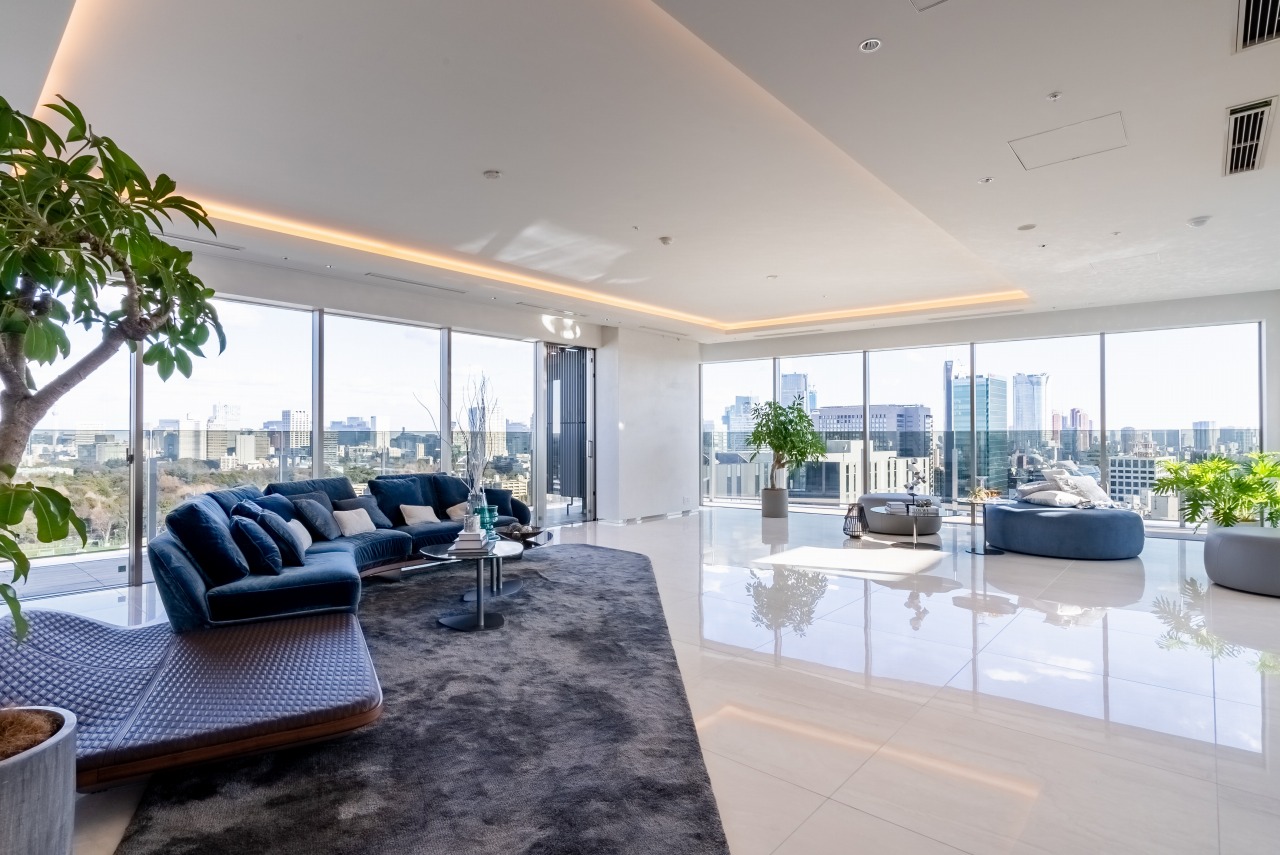 Here, we would like to introduce to you an exclusive penthouse unit at "The Court Jingu Gaien".

"The Court Jingu Gaien" is an only residential building within a redevelopment project around the new National Stadium.
It is surrounded by such prominent areas with lots of greenery in Tokyo as Meiji Jingu Gaien, Shinjuku Gyoen National Garden, Yoyogi Park, and Akasaka Palace.
The exterior color of the entire building is basically white, so that it beautifully reflects a ray of sunshine filtering through the branches of trees.
There is a porte cochere for residents and visitors to get on vehicles comfortably.
And there is a reception area on the ground floor.




Condominium Unit

What we are introducing now is one of the 6 units on the top floor.
Special features of this penthouse unit are as follows;
- Exclusive elevator for the penthouse floor
- Three entrance doors including one automatic door
- Ceiling height of 2.8m for a living, dining and kitchen area
- Patio as big as 73.99 sqm facing southeast, overlooking the new National Stadium, Akasaka Palace, and Roppongi Hills
- Roof terrace of 16.63 sqm
- Symbolic olive tree on the patio
- Master bedroom of 26.89 sqm
- Bathing rooms of 2 m x 2.4 m and 1.8 m x 2.2 m each with a TV
- Private delivery locker ("Butler Box") next to a shoes cabinet
- Private garage with a roller shutter (@ \100,000/month)
- 2 exclusive storage rooms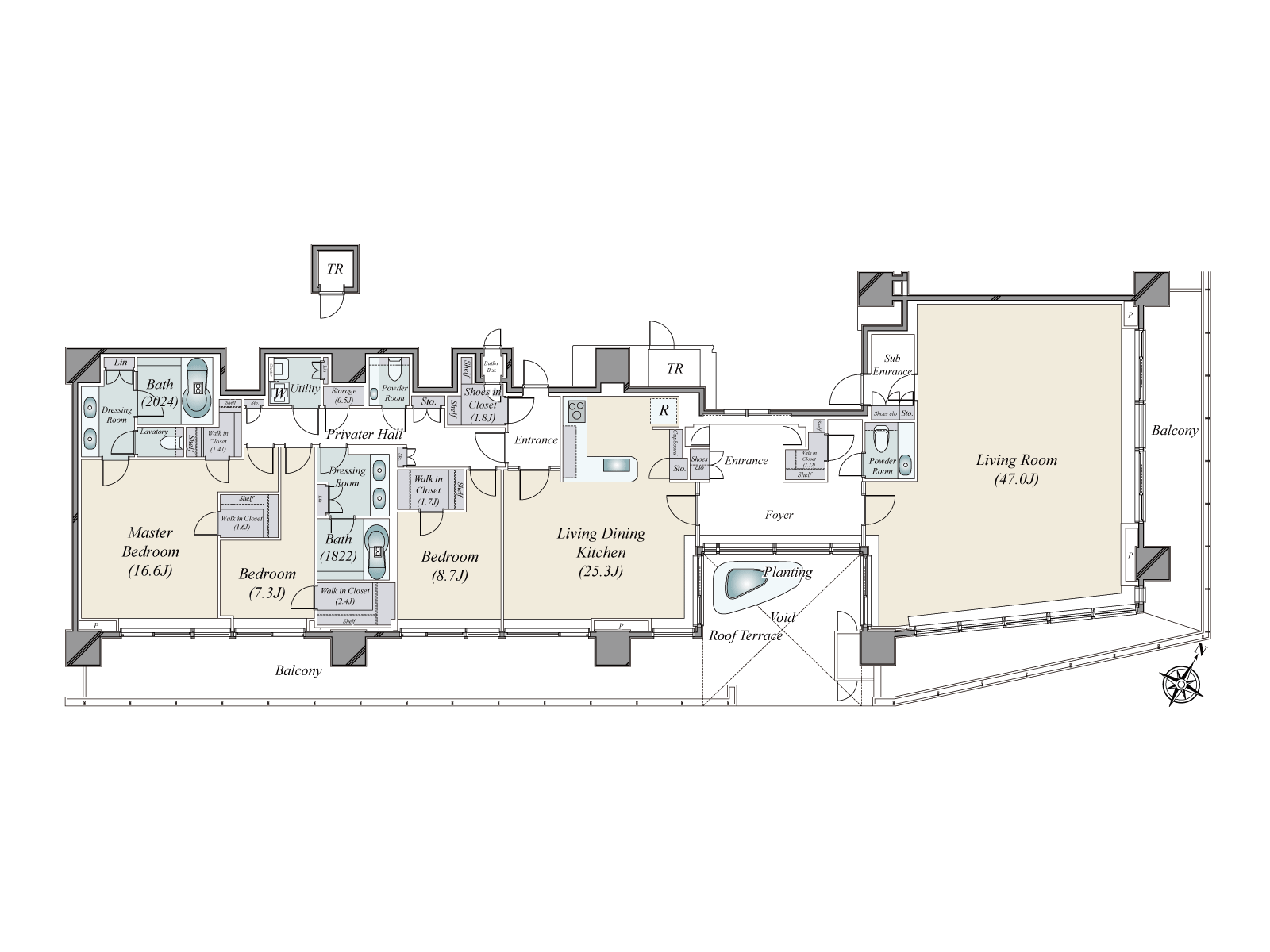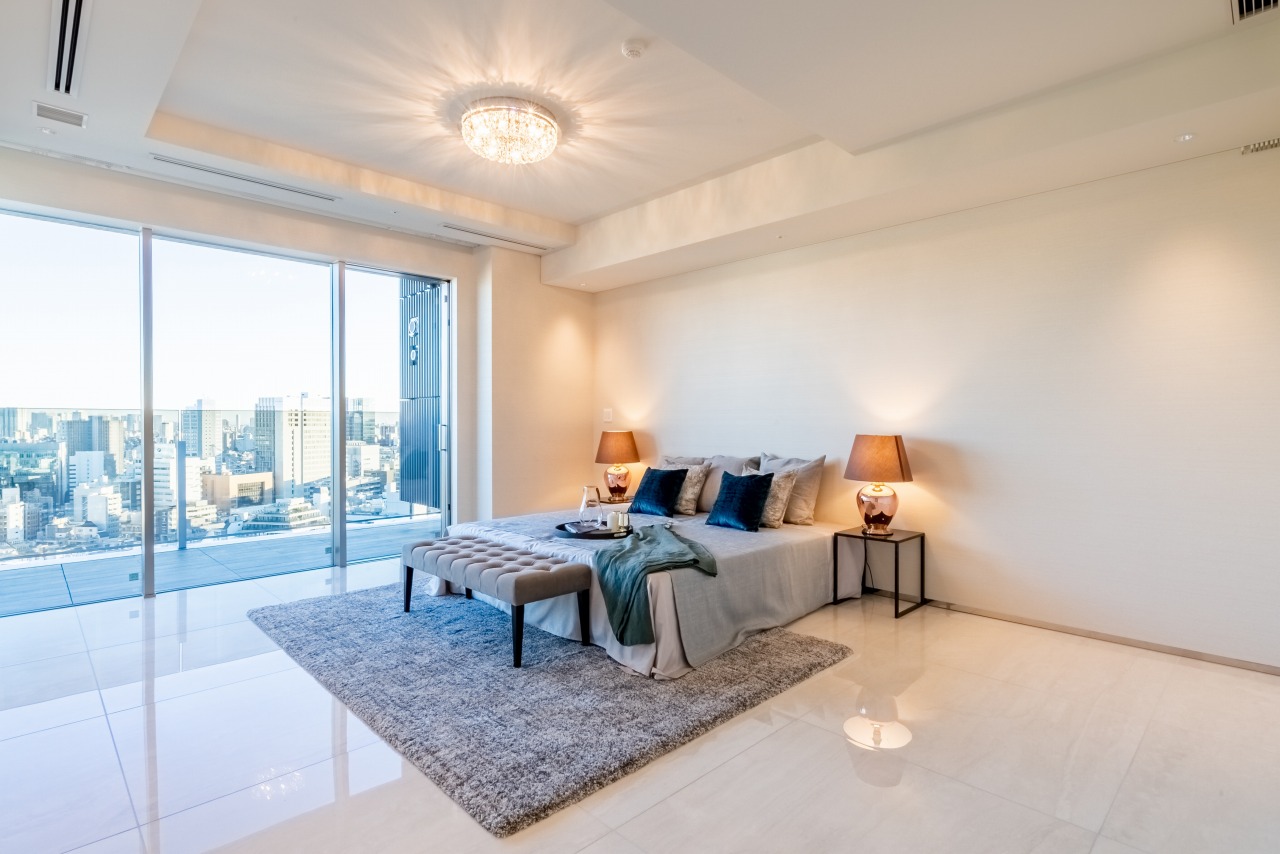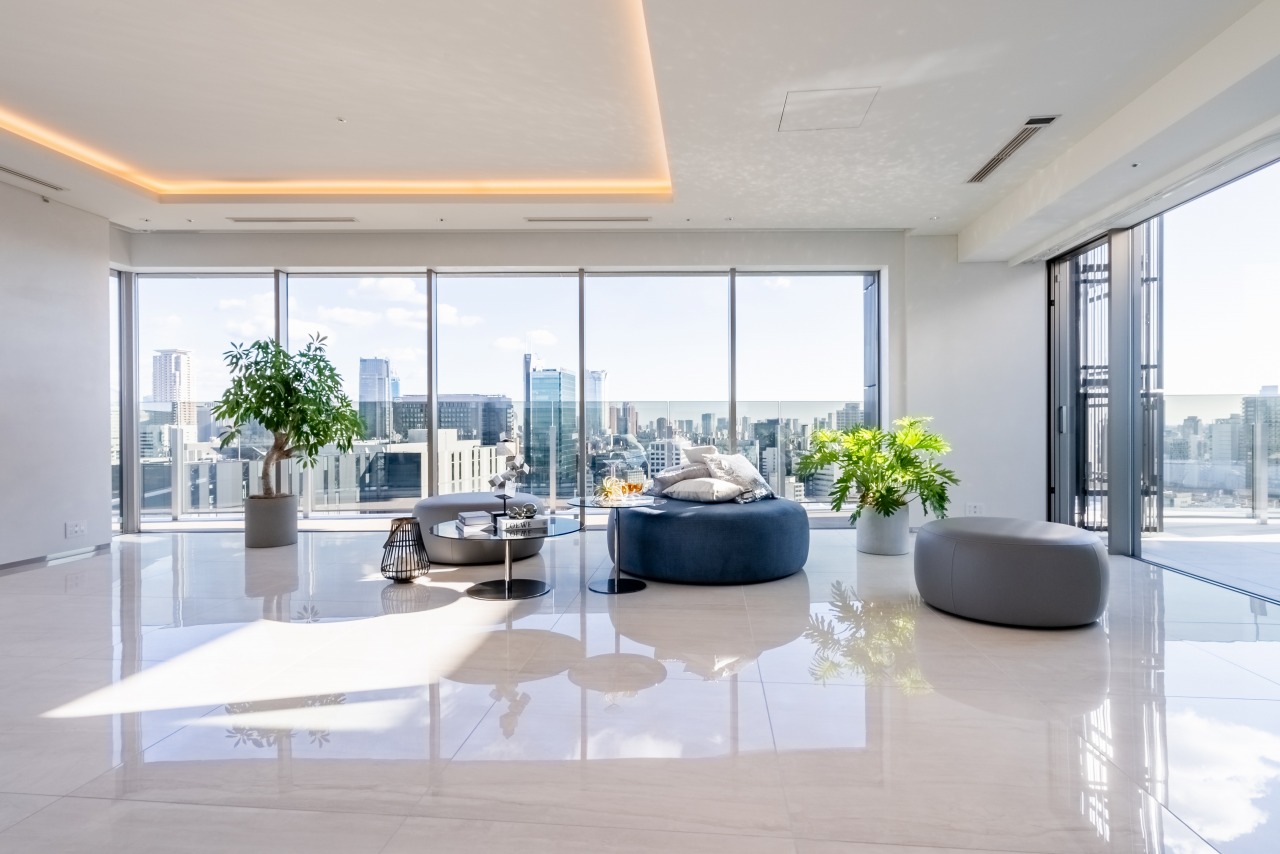 Codominium Features

Moreover, there are various common facilities as follows;
- Swimming pool
- Guest rooms
- Party room
- Kids room
- Fitness room, etc.
*There are charges for some facilities.

If you are interested in this one-of-a-kind unit within the very building constructed in commemoration of the Tokyo Olympic Games, please feel free to contact Mitsui Fudosan Realty through the website below.