Ginza Area: Where History and the Heart of the City Meet
■Ginza/Shiodome area property listings
Ginza is Tokyo's glittering district of global luxury brand shops, department stores and long-serving boutiques, all lined up cheek-by-jowl.
Buildings of brick began to replace wooden structures on the streets of Ginza in the 1870s or so. In 1932 the district's iconic clock tower, now the Wako flagship store, was completed. Afterward the area continued to evolve with the history of Japan. Today Ginza remains famous as a part of the city that showcases the leading edge of Japan in every era.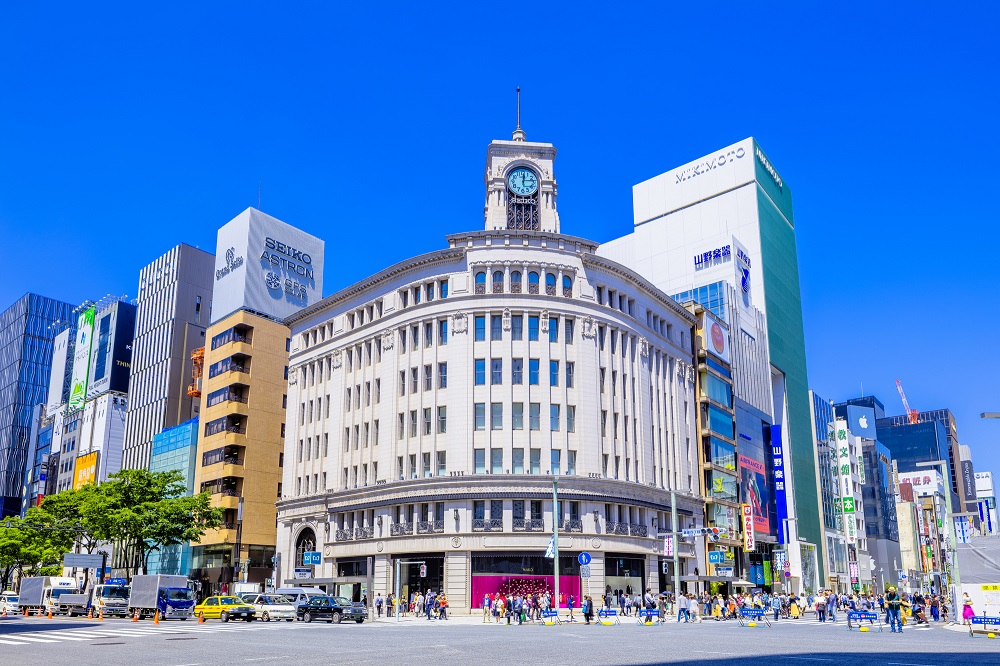 It's the home of Kabukiza, the venerable theater that has been thrilling audiences with Japan's traditional performing arts for over four centuries. The grace and panache of this quarter keeps bustling crowds of visitors coming back year after year.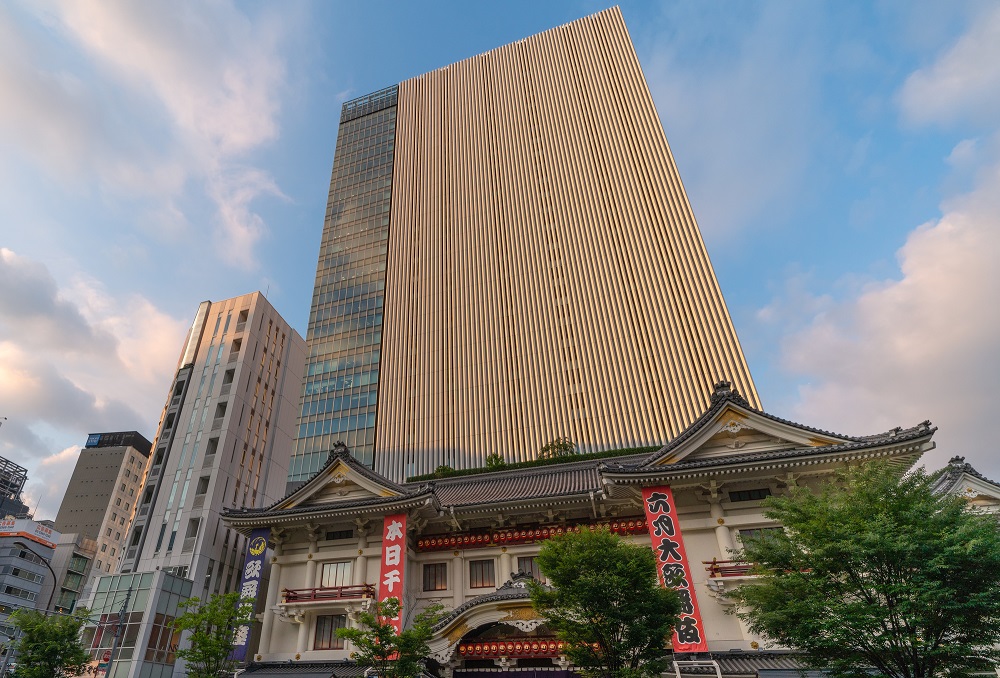 In recent years, Ginza has been undergoing a boom in redevelopment from one end to the other, vying to make itself more compelling than ever. No matter what the era, Ginza continues to outshine as a truly unique sector of Tokyo. Two noteworthy debutants are Kabukiza Tower, a high-rise office building with a white keynote inspired by the plastered walls of the theater for which it is named, and Ginza Six, the Ginza area's most extensive shopping complex.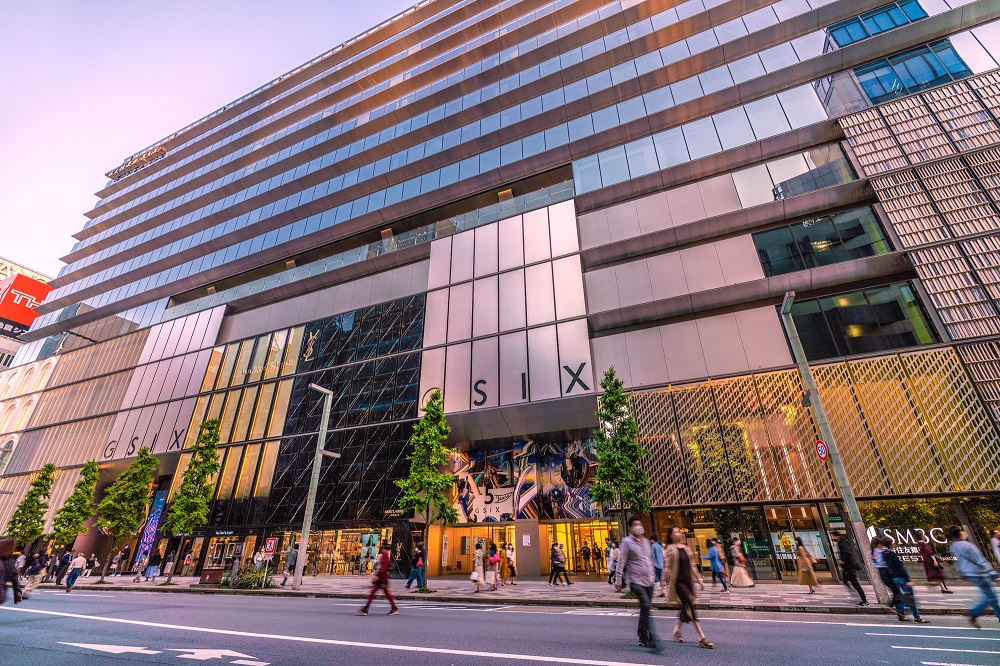 Near Sukiyabashi intersection, Sony Building is being completely rebuilt around the concept of "a park in the heart of the city," with five stories above ground and four basements. It is slated to reopen in 2024.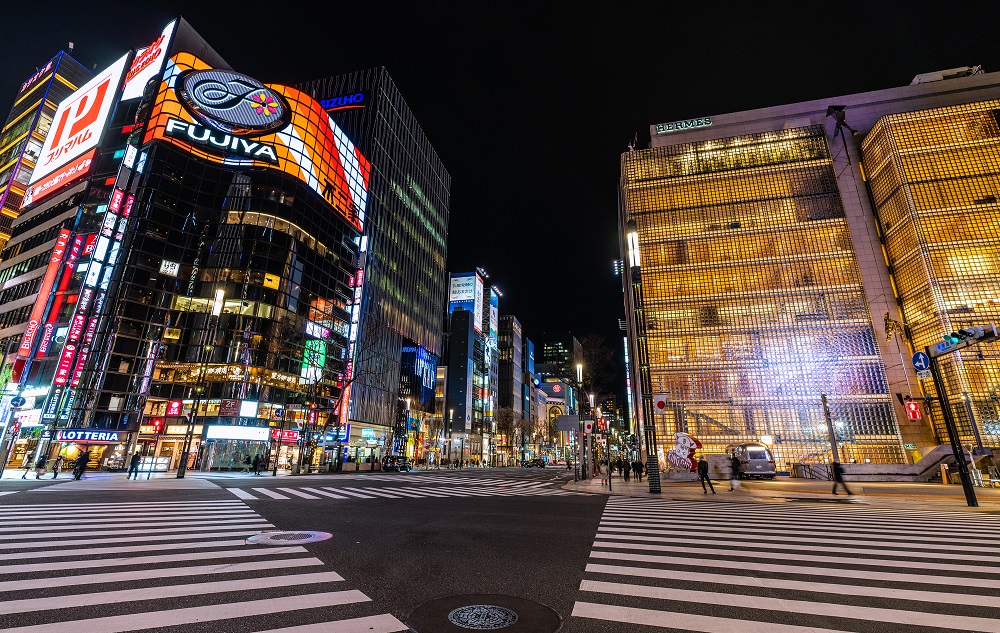 Ginza is admirably plugged into the city's transportation grid, with Shinjuku, Shibuya and Ikebukuro within a 20-minute radius by subway. You can walk from Tokyo Station in 15 minutes, so you can get there in a pleasant, stress-free stroll.
In terms of nearby districts, Shiodome area is full of high-rise buildings and condominium complexes, exuding a sophisticated urban vibe. If Ginza area piques your interest, be sure to check our Ginza/Shiodome area property listings and get in touch with us.
Please note that there may not be any available units for sale in the listed properties on this article.