Tokyo Shinagawa-Ku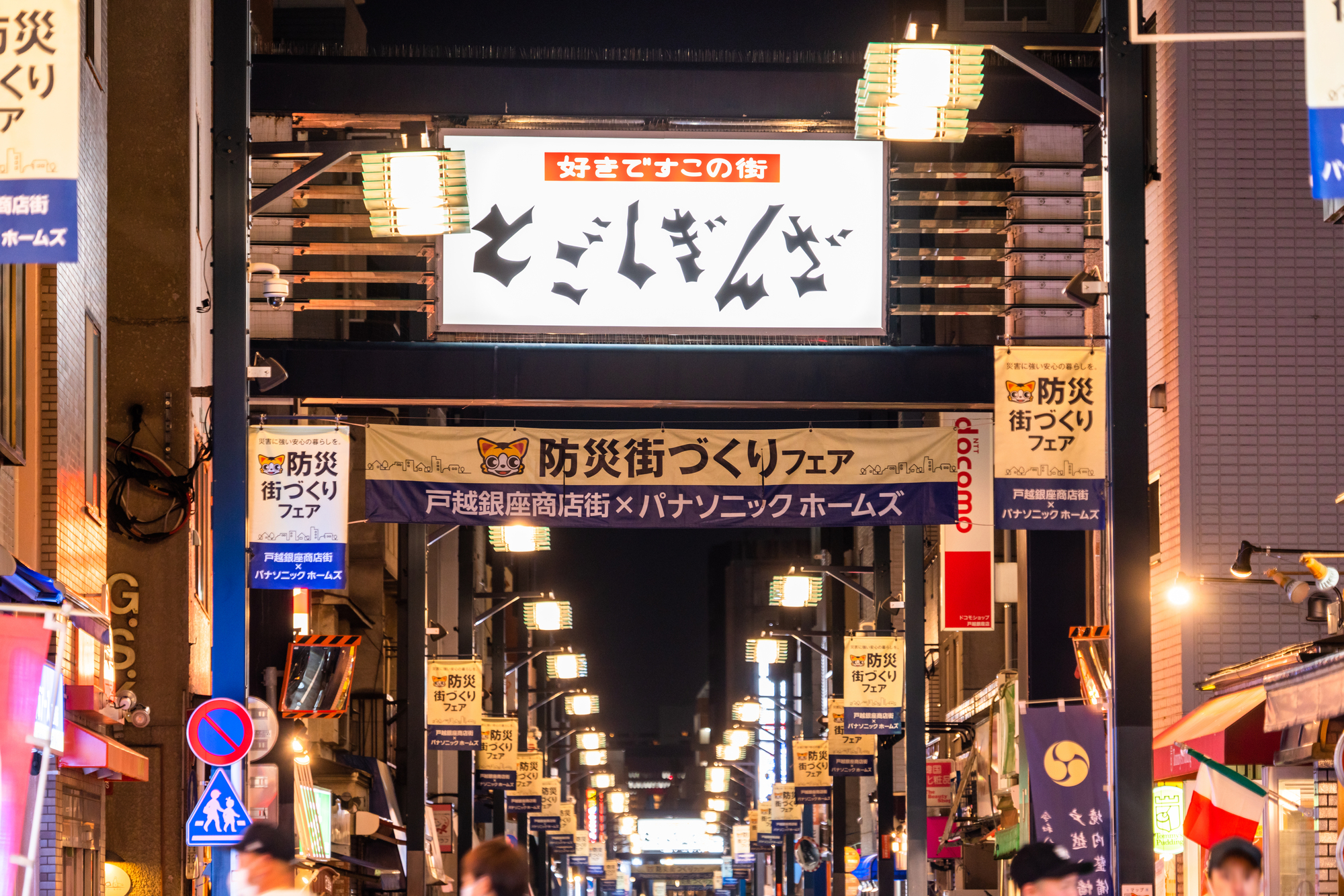 Located between the waterfront area facing Tokyo Bay and small hills, Shinagawa-Ku has been prosperous for its transport and commercial transactions since ancient times. It gradually developed as the birthplace of the Keihin region in the Meiji Era. With the internationalization of Haneda Airport, Linear Chuo Shinkansen is expected to open in 2027, and Shinagawa Station is one of its stops. After opening, Shinagawa-Ku will become a transportation and industrial center, playing an important economic role once again.
Meguro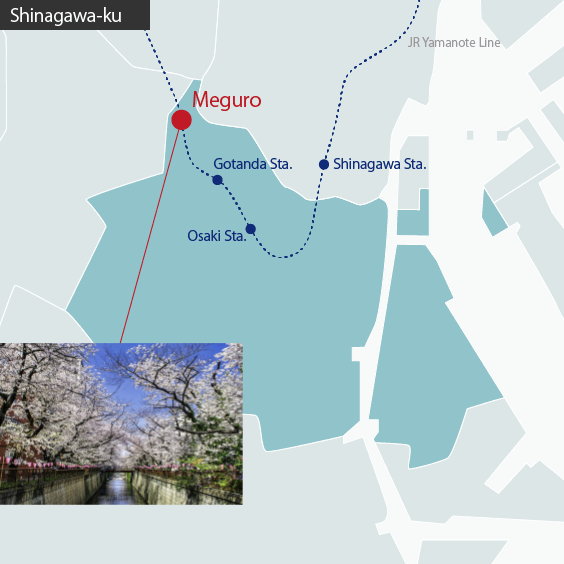 When walking along the footpath on both sides of Meguro River during spring, you can see cherry blossoms in full bloom and dancing in the wind. It is one of Tokyo's famous cherry blossom viewing spots. Hanabusayama region, commonly known as one of Jonan Gozan, is located around Kamiosaki 3-chome on the southern side of Meguro Station. Just a several minutes' walk away from the station, it is quiet and serene. Kamiosaki 2-chome on the northeast side of Meguro Station is the location of distinguished family Yanagishita known as "Shirogane Choja", so it is generally called "Shirogane Chojamaru". Although this name does not exist, there are still many well-known buildings named after it today. The Institute for Nature Study affiliated to National Science Museum is also located here. It is a natural and elegant exclusive residential area.
Gotanda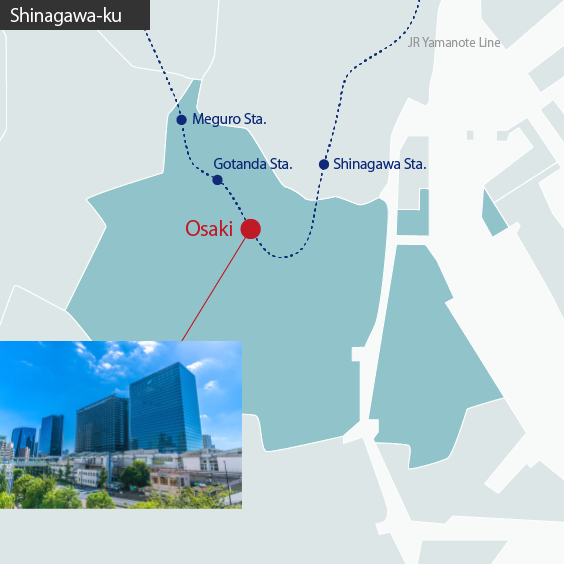 The three regions of Jonan Gozan, Ikedayama, Shimazuyama, and Gotenyama, are known as an exclusive residential area located around Gotanda Station. The Gotenyama region is the base for Sony, a world-renowned electrical manufacturer. Ikedayama in Higashi-Gotanda 5-chome has official mansions of government officials and foreign embassies, yet the area retains its original calm and bearing after repairs. The residential area is calm and refined, far away from the bustling city center. It has been included in the One Hundred Attractions of Shinagawa. In addition, Shimazuyama in Higashi-Gotanda 3-chome has a long history and has always been fascinating. The small hills are engraved with residential blocks from ancient times and the unchanged historical atmosphere and traditional style can be experienced everywhere.
Osaki
Osaki, one of the auxiliary city centers planned by the Tokyo metropolitan government, has been continuously developed in recent years, and commercial facilities and office buildings can be found in the area. The tidy streets, numerous tramlines, and high living convenience make this ward very popular. Move southward from Osaki Station Road along Yamate-dori Avenue, and you'll arrive at Kita-Shinagawa 4-chome, where Tokugawa Ieyasu built a mansion as a resting place for hunting and a place to entertain important shogunate officials and hold tea ceremonies, hence the name Gotenyama. After several centuries, the mansions here still have a unique calmness and offer a sense of beauty and harmony in a natural and rich cultural atmosphere. Hara Museum is near Gotenyama, and displays the works of famous European and American artists and contemporary cutting-edge writers. The museum is also known for its modern architectural. This artistic environment is also one of its charms.