Oami, Fukuokayatsumiya, Shiroishi-shi, Miyagi prev Land
The situation of the field and the front road
The situation of the field and the front road
"A bush clover is flat"; a bus stop (citizen)  A 7-minute walk (approximately 510m)
Miyagi Zao Shiraishi skiing area A 48-minute walk (approximately 3,840m)
Kamasaki Onsen  An 80-minute walk (approximately 6,380m)
Sickle point postal agency  An 82-minute walk (approximately 6,510m)
Public Katsuta synthesis hospital  A 133-minute walk (approximately 10,630m)
Shiroishi-shi Fukuoka public hall  A 144-minute walk (approximately 11,520m)
JA Miyagi Sennan Fukuoka Branch A 145-minute walk (approximately 11,540m)
Shop Ohashi shop of cleaning mom A 146-minute walk (approximately 11,650m)
Seven-Eleven Hanzawayashikimae, Shiroishi store A 148-minute walk (approximately 11,790m)
MINISTOP Hanzawayashikimae, Shiroishi store A 149-minute walk (approximately 11,870m)
Yatsu dental clinic A 150-minute walk (approximately 11,970m)
YAMAZAWA Shiraishi North shop  A 156-minute walk (approximately 12,410m)
Mountain and Shiraishi North shop  A 156-minute walk (approximately 12,420m)
Tsuruha drug Shiroishi, Miyagi North shop  A 157-minute walk (approximately 12,500m)
Gain Oka Park (Shiraishi Castle)  A 157-minute walk (approximately 12,560m)
Shiroishi-shi government office  A 158-minute walk (approximately 12,580m)
CerabiShiraishi shop A 159-minute walk (approximately 12,660m)
Fashion center SHIMAMURA Shiraishi shop A 159-minute walk (approximately 12,700m)
York Benimaru Shiraishi shop  A 160-minute walk (approximately 12,760m)
TSUTAYA Shiraishi shop A 162-minute walk (approximately 12,950m)
York Benimaru Shiraishi shop  A 160-minute walk (approximately 12,760m)
Shiroishi City Fukuoka Elementary School  A 142-minute walk (approximately 11,300m)
Shiroishi City Fukuoka Junior High School  A 147-minute walk (approximately 11,740m)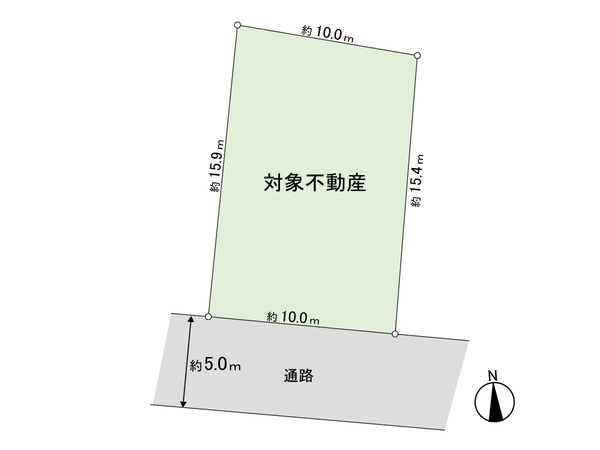 > Click for glossary
Glossary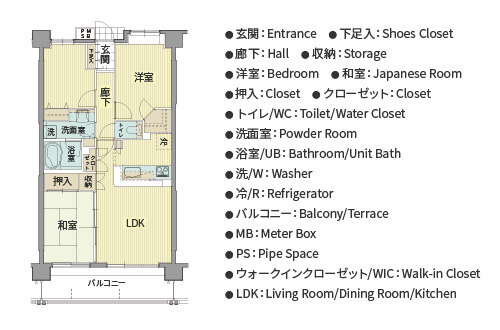 Price

Location

Traffic

-

Other expenses

Land area

Current status

Saraji

Land right

Freehold

Geography

The forest

Road frontage

-

Usage area / Building coverage / Volume ratio

/ 70% / 400% which there is no

City Planning

Outside the area

property condition

Unavailable

Is The National Land Use Planning Law applicable?

No

Delivery time / Time to move in

Immediately

Transaction type

Brokerage

Update date

April 8, 2019

Next update date

April 22, 2019

Remarks

※About the distance of the elementary school ・ junior high school, it becomes 11740m to 11300m, a junior high school to the elementary school. ※As villa place management fee gold 7, 200 yen / year, hot spring ・ water supply renewal: It occurs separately in gold 100, 000 yen /10 year.
Recommended
Nearby facilities

Elementary school 142-minute walk from Fukuoka Elementary School approximately 11,300m 9999m

Junior high school 147-minute walk from Fukuoka Junior High School approximately 11,740m 9999m
■ Recommended ━━━━━━━━━━━━━━━ ... ・ ・

 ○ It is not building conditioning Land.
   I can build it at a favorite house maker ・ engineering firm.
 ○ Forming place
 ○"A bush clover is flat"; a bus stop (citizen) 7-minute walk (approximately 510m)
 ○"Shiraishi" IC approximately 17km

■ Nearby facilities ━━━━━━━━━━━━━━━ ... ・ ・

○Miyagi Zao Shiraishi skiing area (center house) 48-minute walk (approximately 3,840m)
○A 66-minute walk from house South Zao camping ground of national Hanayama young people nature (approximately 5,270m)
○Kamasaki Onsen 80-minute walk (approximately 6,380m)
○An 82-minute walk from sickle point postal agency (approximately 6,510m)
○A 133-minute walk from public Katsuta synthesis hospital (approximately 10,630m)
○Fukuoka after school a 143-minute walk from child club (approximately 11,390m)
○A 144-minute walk from Shiroishi-shi Fukuoka public hall (approximately 11,520m)
○A 145-minute walk from JA Miyagi Sennan Fukuoka Branch (approximately 11,540m)
○A 146-minute walk from shop Ohashi shop of cleaning mom (approximately 11,650m)
○A 148-minute walk from Seven-Eleven Hanzawayashikimae, Shiroishi store (approximately 11,790m)
○A 149-minute walk from MINISTOP Hanzawayashikimae, Shiroishi store (approximately 11,870m)
○A 150-minute walk from Yatsu dental clinic (approximately 11,970m)
○A 156-minute walk from YAMAZAWA Shiraishi North shop (approximately 12,410m)
○A 156-minute walk from mountain and Shiraishi North shop (approximately 12,420m)
○A 157-minute walk from Tsuruha drug Shiroishi, Miyagi North shop (approximately 12,500m)
○Gain Oka Park (Shiraishi Castle) 157-minute walk (approximately 12,560m)
○A 158-minute walk from Shiroishi-shi government office (approximately 12,580m)
○A 159-minute walk from cerabiShiraishi shop (approximately 12,660m)
○A 159-minute walk from fashion center SHIMAMURA Shiraishi shop (approximately 12,700m)
○A 160-minute walk from York Benimaru Shiraishi shop (approximately 12,760m)
○A 162-minute walk from TSUTAYA Shiraishi shop (approximately 12,950m)
○A 164-minute walk from Keiyo D two Shiraishi アムザ shop (approximately 13,080m)
Show comment Close comment
surrounding map
Address Oami, Fukuokayatsumiya, Shiroishi-shi, Miyagi prev > GoogleMap