Tokyo Chiyoda-Ku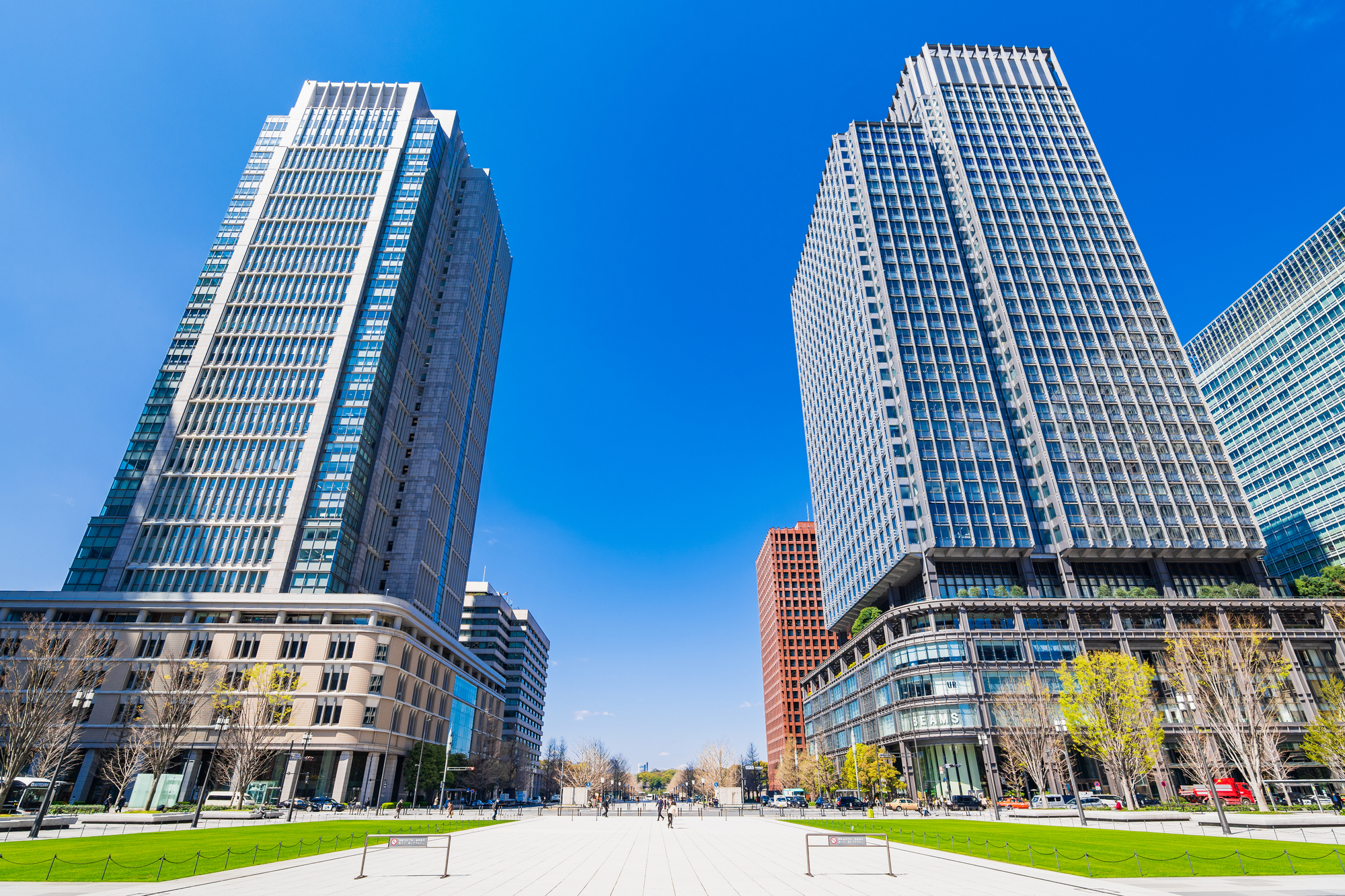 The biggest symbol of Chiyoda-ku is the Imperial Palace. During the Edo period, Edo Castle was also known as Chiyoda Castle and this is the origin of the name of this ward. Chiyoda-ku is located in the center of the 23 wards of Tokyo. Otemachi and Marunouchi in this ward are Japan's most important financial centers, with high-rise commercial buildings everywhere. What's more, Japanese administrative, legislative, and judicial organs are found in Kasumigaseki, and therefore living in Chiyoda-ku is a symbol of status and identity.
Kanda/Akihabara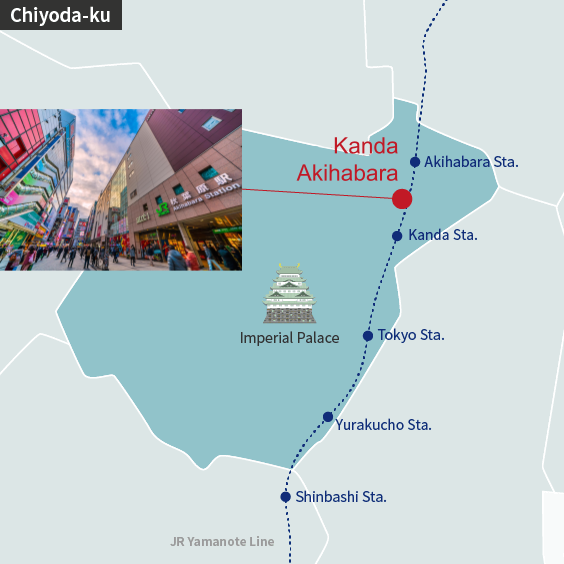 Kanda area attracts people of all age. In the Ochanomizu region where students can be found, Meiji University, Nihon University, Tokyo Medical University, Juntendo University, and other universities and specialized schools are gathered to create a unique academic region with the highest number of students in Japan. Jinbocho is well known for its numerous bookstores and old bookstalls, and many people come here to hunt for literary treasures. In addition to being famous as the Electric Town, Akihabara in Soto-Kanda is also the center for Japanese animation and idol groups that are popular all over the world as a cultural hub of younger generations. In recent years, a number of ultra-high-rise commercial buildings have been built in the redevelopment area around Akihabara Station, demonstrating its important geographical position for business.
Bancho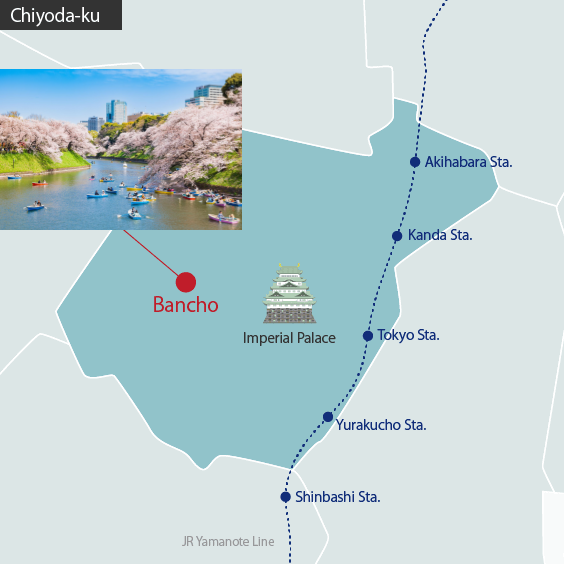 The luxury of embracing the evocative atmosphere of Chidorigafuchi Park during the cherry blossom season and strolling around the Imperial Palace cannot be savored anywhere else. During the Edo period, this area housed the residences of retainers of the shogun, numerous schools, ( e.g. Otsuma Women's Junior College and Nishogakusha University), cultural facilities (e.g. the Yamatane Museum of Art), and libraries. Tranquil residential neighborhoods extend down every street. Among the many diplomatic missions in the area, the British Embassy is especially notable for its expansive site and the view of the Imperial Palace that is afforded from its location along Uchibori-dori. This vast piece of property was granted as a veritable Tokyo landmark to the British in recognition of their extensive contribution to the Meiji Restoration.
Iidabashi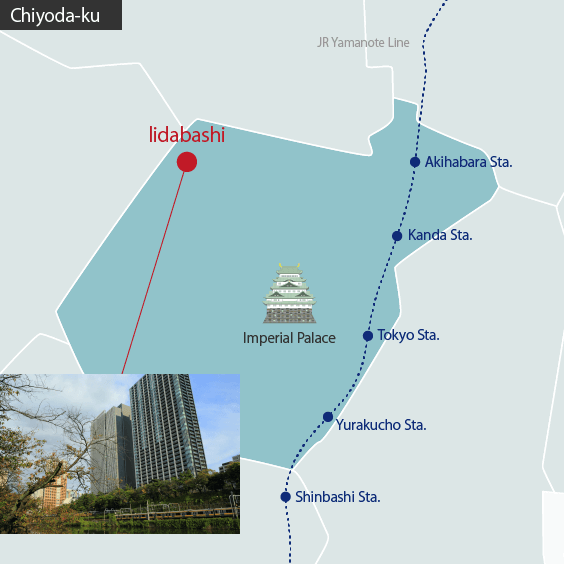 JR Chuo-Sobu Line and four subway lines pass through the Iidabashi region. In addition to commercial office buildings and universities creating a lively and bustling atmosphere, the Mitsui Fudosan Group has been actively involved in the redevelopment plan in this region in recent years, bringing along a new look to Iidabashi and creating new value. Furthermore, Sotobori Park, named after the trench outside the Imperial Palace, starts from Iidabashi and extends to Yotsuya, boasting - an extensive green space. In full blossom in spring, many people walk and enjoy the cherry blossmos here and feel relaxed and comfortable atmosphere. Due to Iidabashi's proximity to Kagurazaka, and as a place where traditional and contemporary values merge, Iidabashi is deeply loved.